'One of the best books ever written about the early attempts to conquer Everest. A fine, fine slice of history by a truly special writer who proves time and time again that he is among the best of his generation' Dan Jones, author of The Plantagenets
The untold story of Britain's most mysterious mountaineering legend – Maurice Wilson – and his heroic attempt to climb Everest alone.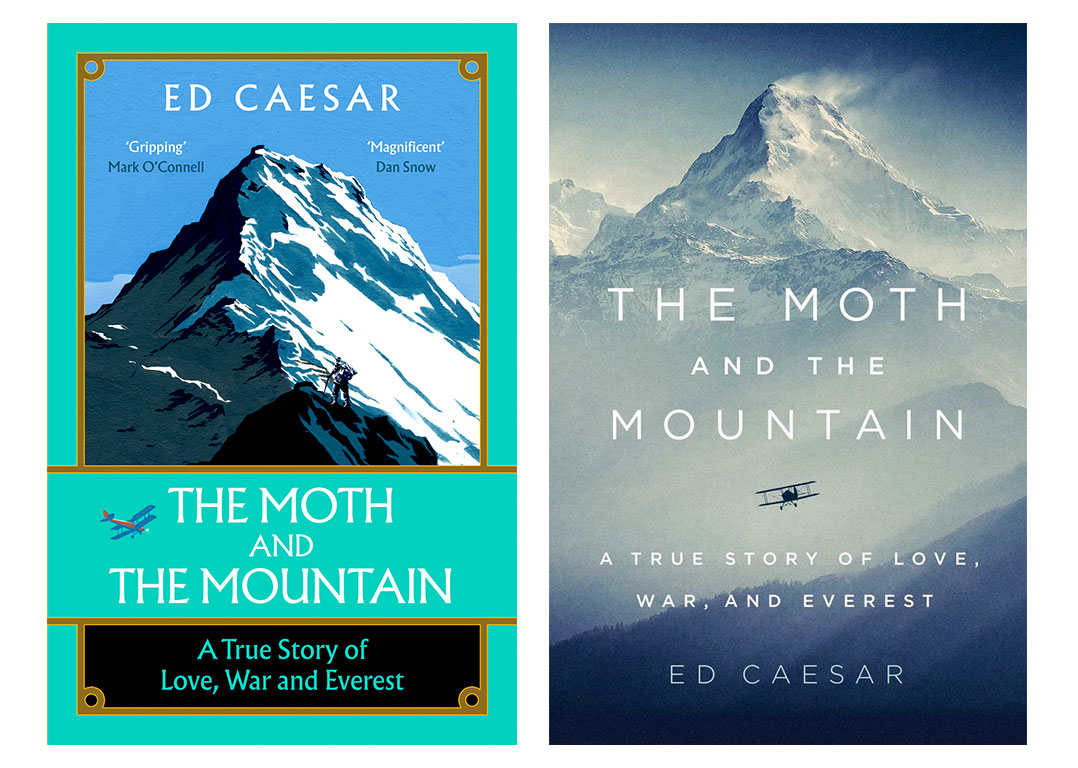 Summary
In the 1930s, as official government expeditions set their sights on conquering Everest, a little-known World War I veteran named Maurice Wilson conceived his own crazy, beautiful plan: he would fly a Gipsy Moth aeroplane from England to Everest, crash land on its lower slopes, then become the first person to reach its summit – all utterly alone.
Wilson didn't know how to climb. He barely knew how to fly. But he had pluck, daring and a vision – he wanted to be the first man to stand on top of the world. Traumatised by his wartime experiences and leaving behind a trail of broken hearts, Wilson believed that Everest could redeem him.
This is the tale of an adventurer unlike any you have ever encountered: an unforgettable story about the power of the human spirit in the face of adversity. Maurice Wilson is a man written out of the history books – dismissed as an eccentric and a charlatan by many, but held in the highest regard by renowned mountaineers such as Reinhold Messner. The Moth and the Mountain restores him to his rightful place in the annals of Everest and in doing so attempts to answer that eternal question – why do we climb mountains?
Reviews
Ed Caesar has written a slim, ravishing chronicle that is absolutely bursting with life—doomed romance, the dread of the battlefield, the lure of adventure, hair-raising tales of amateur aviation, and, above all, the beauty and madness of the quest to ascend Earth's tallest summit. Maurice Wilson is as rich and full of surprise and contradiction as a character in a novel, and through painstaking historical research, Caesar brings his hero back to vivid life in all his messy, inspiring, ultimately tragic glory. A major feat of reporting and elegant storytelling.
Patrick Radden Keefe, author of Say Nothing
A wonderful adventure story, beautifully told. Based on years of painstaking archival research, Ed Caesar's The Moth and the Mountain brings us a modern-day myth with a beguiling, impossible hero from a vanished era of empire, one man on an epic quest that is by turns gripping and heartbreaking.
Adam Higginbotham, author of Midnight in Chernobyl
The Moth and the Mountain is gorgeous and deeply affecting book: a tale of tragedy and obsession, pluck and luck, told at the pace of a thriller and bursting with heart. Ed Caesar deploys every ounce of his considerable journalistic skill as he uncovers the true story of a great British eccentric driven by forces he only partly understands to the ends of the earth. This book deserves to be counted alongside Wade Davis's Into The Silence as one of the best ever written about the early attempts to conquer Everest. It is a fine, fine slice of history by a truly special writer who proves time and time again that he is among the best of his generation.
Dan Jones, author of The Templars
A story of adventure and war, of eccentricity and courage, of love and secrets and of the overwhelming urge one man had to climb the world's highest mountain. Ed Caesar writes like a dream, beautifully piecing together Maurice Wilson's life with compassion and intelligence. It's hard to imagine a finer tribute to one of Everest's forgotten heroes.
Elizabeth Day, author of How to Fail
Why climb the world's highest mountain? For King and Country; for the glory of God; because it is there. Or, as for Maurice Wilson, because of an unhappy love affair, a wartime trauma, and a longing to get away from a life whose values are measured at the cash register. In Ed Caesar's telling, the hapless, defiant Wilson becomes an unexpected hero—an unforgettable inspiration for anyone who chafes at the limits of ordinary life.
Benjamin Moser, author of Sontag
This bonkers ripping yarn of derring-don't is a hell of a ride … scrupulously researched … Maurice Wilson was a one-off, quite outside the ordinary run of people, and The Moth and the Mountain is a "sorry, beautiful, melancholy, crazy" tribute to a man who, like a leaf in autumn, burnt brightest just before he fell.
John Self, The Times
An urgent and humane story that invites not mockery of a madman, but pity and admiration. A small classic of the biographer's art.
James McConnachie, The Sunday Times
Caesar is a journalist with a novelist's eye for character … Wilson's story is bonkers, but also beautiful. The profile Caesar builds is compelling, colourful and warm – of a complex, contradictory man with admirable self-belief and a healthy disregard for class boundaries and national borders (Book of the Week)
Sam Wollaston, Guardian
A riveting tale of trauma, spiritual awakening and postwar derring-do … a gem of a book … meticulously researched (Book of the Week)
Observer
Purchase
Please visit the following websites for a list of retailers:
Penguin – The Moth and the Mountain (UK)
Simon & Schuster – The Moth and the Mountain (US)